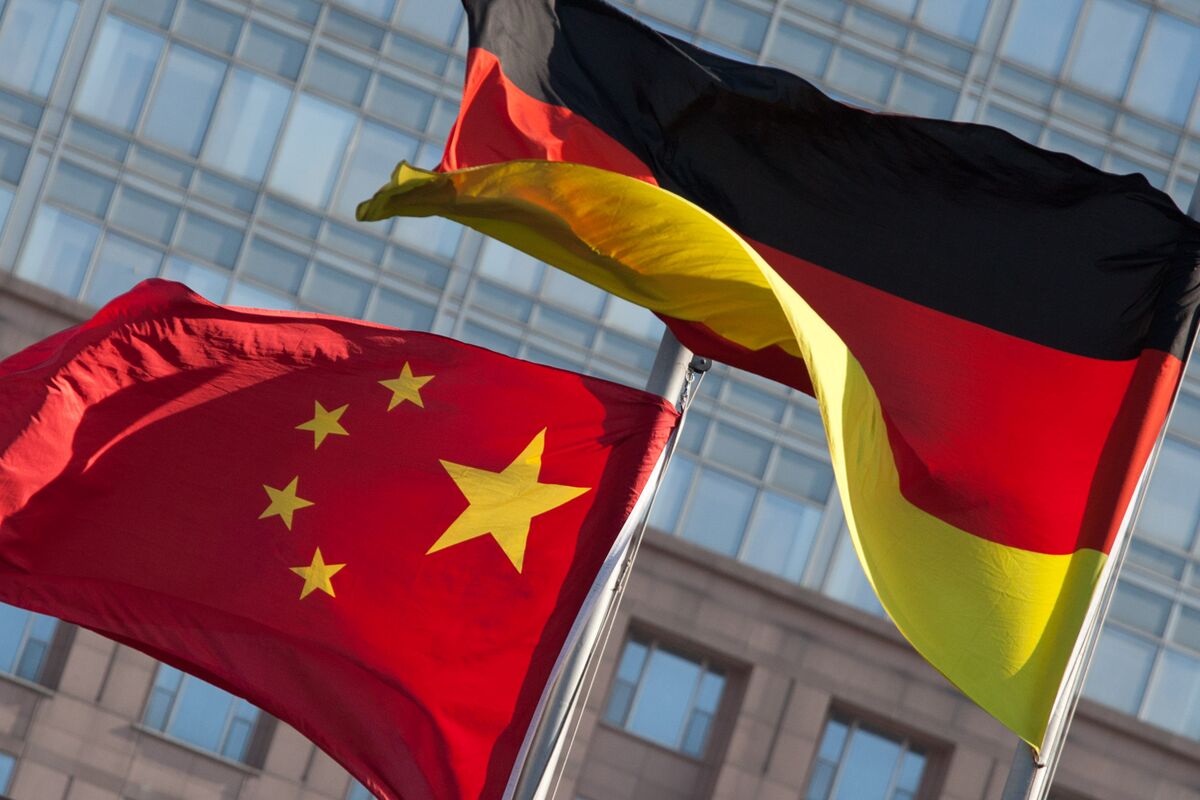 The economic fallout of America's war on Russia using Ukraine as the proxy is visible in the West as well as around the world. Outbreak of hostilities in Ukraine in February this year has adversely also impacted Germany's trade with and investment in Russia and Ukraine. During 2021, Germany exported goods worth Euro 27 billion to Russia and had invested a total of Euro 25 billion.
Germany's heavy dependence on cheap and stable energy imports from Russia overnight became a major economic risk. The US and EU embargo for reducing reliance on Russian gas has forced Germany to hunt for terminals to enable import of liquefied gas. Energy prices have shot up with the US supplying oil 8-10 times the price compared to Russia. Electricity costs and the cost of using gas in industrial processing are making certain economic activities economically unviable. But the West has ensured that protests across Europe are diverted to dissent within Russia and on the hijab protests in Iran, aided by Elon Musk's Starlink satellite cover.
Overall, Europe and Japan are looking at recession and the US also has suffered negative growth in the last two quarters. Inflation is very high and may become worse with the US in no mood to ask its puppet in Kiev, President Volodymyr Zelenskyy, to negotiate a ceasefire with Russia. President Putin has responded to the attacks on Russian forces, including in Crimea and the Black Sea Fleet by pulling out of the 'Ukraine Grain Deal' and striking Ukraine's energy grid. Energy starved Kiev with no electricity, energy and water will find it very difficult to fight through the harsh winter even though the US is determined to continue the conflict till the last Ukrainian is dead.
The US President Joe Biden is crying foul for Russia pulling out from the Ukraine Grain Deal. He says this will increase global hunger. But it is the successive US administrations that have planned the Ukraine conflict, which is now being executed by the Biden Administration. It is interesting to note how the former POTUS Barack Obama is avoiding the query of a journalist about how the US orchestrated the coup in Ukraine to install Zelenskyy as the president in 2014. As to the present situation, Marcel Fratzscher of the German Institute for Economic Research, states that the economic impact on Germany of the ongoing conflict in Ukraine will last for years.
In the above backdrop, German Chancellor Olaf Scholz is visiting Beijing on November 4 with a delegation of senior business leaders including the CEOs of Adidas AG, Deutsche Bank AG, Siemens AG, vaccine maker BioNTech SE, Volkswagen AG. BASF SE, Bayer AG, BMW AG, pharmaceuticals group Merck KGaA, Wacker Chemie AG among others. This is despite NATO listing China a priority security challenge, China making NATO public enemy number one and the US in turn considering China public number one.
China was Germany's biggest trading partner in 2021, with bilateral trade valued at Euro 246 billion ($245 billion). German companies have a significant presence in China. German automakers in collaboration with Chinese firms have multiple joint ventures in China that employ thousands of Chinese to make vehicles for the world's biggest car market. This is just one example. According to the 'German Business in China: Business Confidence Survey 2021/2022' of October-November 2021, 596 German firms (member firms of the German Chamber of Commerce in China) took part in the study.
Scholz is visiting China on an invitation by the outgoing Chinese Prime Minister Li Keqiang. According to Chinese media, Scholz's visit carries very high stakes amid the high degree of economic interdependence over decades between China and Germany, and German dilemma over how to reevaluate and reposition ties with China in the context of a corresponding EU policy overhaul. The article further says that no responsible leader can ignore the hard truth of economic reality. China has been Germany's biggest trading partner for years and contrary to what some Western critics seem to assume, Sino-German economic and trade ties have always been mutually beneficial for both.
Perhaps the reality is dawning on Scholz that Washington is using Europe as a pawn to benefit the US economy. This could be one reason why Germany has recently approved the Chinese shipping company Cosco to acquire a stake in a container terminal at Hamburg Port. According to Oliver Blume, CEO of Volkswagen, it is very important for Germany and China to communicate, and listen to each other. Decoupling from China will be harakiri for Germany though it would solely serve the US national interests. Joe Biden's sanction regime apparently takes decisions without due thought of regional and global ramifications. For example, it is being propagated that the new US sanctions and regulations will deal a great blow to China's semiconductor manufacturing sector, which may be set back decades or even utterly destroyed.
But the above sanctions also restrict individual (including US citizens, green card holders, and foreign nationals who live in the US) to support the development, or production, of ICs at China-based advanced semiconductor manufacturing fabs without a license; forcing .American workers at Chinese semiconductor firms like Yangtze Memory Technologies Co. Ltd (YMTC), ChangXin Memory Technologies (CXMT), Shanghai Semiconductor R&D Center Jiading Factory, and Hangzhou HFC Semiconductor Corporation. The US-born suppliers of chip equipment, including Applied Materials, KLA Corporation, and Lam Research have stopped their corresponding services and support in China.
Another view is that China will be able to bypass US sanctions lisle all other sanctions. At the same time, China is going full throttle for self-reliance in chip manufacturing. China's state-owned firm SMIC is already producing the 7nm MinerVa Bitcoin mining chip which serves China's advanced product companies not supported by Taiwanese and South Korean companies anymore on America's bidding; Taiwan Semiconductor Manufacturing Company (TSMC) and South Korea's Samsung. In September 2022, SMIC broke ground on a $7.5 billion electronic fabrication plant in the port city of Tianjin.
China naturally will take every possible action against US sanctions whether economic, chip manufacturing or any other. However, the fallout of the economic rise of China and global dependence on it, enabled by the American duo of Nixon-Kissinger, is unlikely to go away that easily, if at all. Given Scholz demonstrated allegiance to the US for fighting Russia in Ukraine, it is not known whether Scholz discussed his China visit with Joe Biden. But if he did, it is possible Biden gave the green signal hoping Scholz would gauge the mood of Xi Jinping after becoming third time president. Perhaps Biden is realizing that taking on Russia and China together implies digging America's grave.
Rate this Article