IDR Blog
Zorawar: The Mountain Tank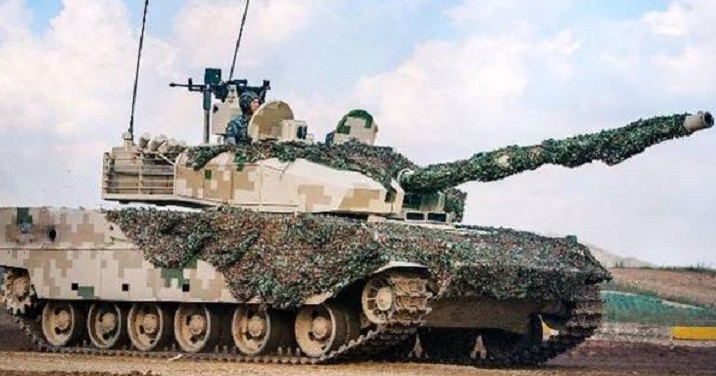 Indian Army has required a light tank since the Kargil War 1999 and Doklam stand-off of 2017 to equip its Sikkim corps, Ladakh corps and Tejpur corps. During 1962 War in Trijap sub sector (North Pongong Tso) and Rezang La area and during the near War in 2020 at Moldo/Galwan sub-sector, the Chinese had mobilised their Armoured and Motorised formations. The tanks identified were Type 15 Black Panther (ZTQ-15) 3 Generation light tanks in Demchok, Moldo area. India also responded with induction of medium tanks (T 72 and T 90 tanks) in the Sikkim and Eastern Ladakh War Zone. Medium tanks are ideal weapon system for Plains and desert but limited in High Altitude Areas. It was a remarkable feat by Indian Air force and Indian Army to airlift 45 tonnes medium tanks by Transport Giants IL76 and Globe Masters to the Ladakh frontier. The World was surprised by the presence of Indian Armour in the Himalayas.
Indian Armour operating in High Altitude and Mountains is not new. During Indo-Pak War, 1947-48, Operation Bison was launched in October 1948 under Srinagar Division then commanded by commander Maj Gen KS Thimmaya to save Kargil –Dras and link up with the Leh garrison. 77 Para brigade led by Stuart light tanks of 7 Cavalry commanded by Lt Col Rajinder Singh Shergill (Sparrow) broke through pass of snow blizzards "Zoji La," The Enemy could not believe and abandoned the strong points even as hundreds of Raiders were killed and many surrendered.
During Sino- India War of 1962, Chinese attacked the forward Indian posts at Daulat Beg oldie Beg (DBO) , Depsang Plains, Galwan Valley, Gogra, Hot spring , SiriJap in Phase 1 and, South of Pangong Tso , Magar Hill. Gurung hill, Rezang la, Demchok in Phase 2. Trishul Division was raised to protect Leh in mid Oct-1962.The entire area was initially the responsibility of 114 Infantry Brigade commanded by Brig T N Raina and it had 7 JAK Militia and 5 JAT covering north of Pongong Tso to Karakoram pass and 1/8 GR, 13 kumaon, later 1 Jat in southern sector.
There was heavy concentration of Chinese tanks behind the Spanngur gap , Chinese had used tanks on Northern bank of Pongong Tso to attack on Major Dhan Singh's company locality on 21 October 62.
To counter Armour threat to Leh, six AMX 13 tanks of 20 Lancers was airlifted by AN 12 Transport Aircrafts to Chushul Air strip on 25 Oct 62 and they reinforced the sector. Capt A K Dewan was the Armour troops leader. Another historical feat and the presence of tanks at Chushul saved the day. During Indo-Pak War 1965, 20 Lancers with AMX 13 was deployed in the Chamb salient. They stalled the Pakistani offensive for a day but the M 47 Patton tanks finally destroyed most these tanks in direct engagements. During tank battle of Bhikkiwind, 8 Cavalry also had AMX 13 tanks but they were not directly involved in a Tank vs tank battle with Pakistanm 1 Armoured division equipped with Patton M 48 Heavy tanks. AMX 13 evenly matched with M 24 Chaffee light tanks in a few instances.
India had acquired 200 Centurion Mk 7 tanks from Great Britain after debacle of 1962. 4 Armoured Regiments were equipped with Centurion 55 ton tanks which formed the punch of the 1 Armoured Division. Centurions broke the spine of Pak Armoured formations equipped with US made super Patton M 47/48 tanks. India also procured 100 Russian Light amphibian PT 76 tanks and two regiments (45 Cav and 69 AR) were equipped with this new equipment. PT 76 were procured with an eye on operations in riverine terrain of East Pakistan. PT 76 was a light tank and weighed 14 tons and fully loaded 18 tons.
These tanks played a crucial role in Eastern theatre in 1971 Bangladesh Liberation War. PT 76 also phased out by 1990s. Therefore, from 1990 to 2023, Indian Armour only had Medium tanks like T 54, T 55, Vijayanta, T 72 and T 90s. Two regiments are equipped with Indigenous Arjun Mk 1 Main battle tank.
Post the clash at Galwan and aggressive attitude of China in 2020, India felt the necessity of Light tanks with high calibre gun which could be airlifted to High Altitude War Zones of Ladakh and Arunachal Pradesh and operate in Mountainous terrain rapidly and with agility. BMP of Mechanised Battalions had been deployed but neither had they had Armour thickness nor adequate high Calibre Armament to face Chinese tanks. Although, Medium Armoured Regiments and Mechanised battalion had already reached Ladakh and Sikkim but still light tanks were required.
Chinese tanks which were operating were identified as Type 15 nicknamed Black Panther. It was first inducted in to service in 2018. The Type 15 has been in service with People Liberation Army, Airborne Corps and PLA Navy Marine corps. This new tank has replaced earlier Type 62 light tank, which has become obsolete in 2015. Type 15 is equipped with 105 mm Rifled Main Gun with Auto loader and storage is of 38 Rounds. It also has a 12.7 coaxial machine gun and auto grenade launcher platform also. The Diesel Engine fitted is 8V132 which has 1000 Horse power with automatic transmission. The maximum speed it can achieve is 70 kmph and cruising range 469 kms. The weight is 33 tons and has crew of three men. It has Explosive Reactive Armour. Presently, 500 Nos have been produced. Most of Light Armoured composite Battalions in Western Theatre have been allotted these tanks.
The appearance of Light Chinese tanks on LAC was a cause of concern and thus, the requirement of Light tanks was felt on operation immediate basis. The first Option was to import Light tank off the shelf from Russia or friendly country. Russian Light tank Spurt- SDM1 was selected in 2020. It had 125 mm SB Main gun and 1x PKT 7.62mm Machine gun. The total weight 18 tons and operating range 0f 500 kms. It can move at speed of 45km/h cross country and 10 km/h in water. It can be Para dropped from IL 76 along with Airborne troops. But, due to Ukraine War, the deal was cancelled.
DRDO Project of Light tank also was closed down in 2019 not meeting the General Staff Qualitative Requirements (GSQR) specifications and indifference of the users. DRDO was activated again and Larsen and Toubro was incorporated. The project for production of a light tank was christened as "Zorawar." after a famous and daring Dogra General who conquered Gilgit and Balistan in 1841 and had reached Kailash Mansarovar in Tibet. As per new GSQR, the weight, not to exceed 25 tons, Amphibian, and Air portable by IL76/C 17. DRDO and Larsen and Tourbo have already designed the tank. It is based on the Chassis of K 9 Vajra Self propelled Arty 155 mm (which 100 units are already inducted).Few prototypes were undergoing intensive trials. The project was approved under Make in India initiative by Defence acquisition council (DAP-2020). A prototype was exhibited in Defence Expo 2022.
The main specifications of Zorawar are as listed; Main gun 105 mm Rifled capable of firing APDS and HESH ammunition with a coaxial Machine gun and adequate Armour protection. The weight has now been brought down to 25 tons. The Tank will have 3 Men crew (Commander, Gunner and Driver). There will be a quad copter drone available to Tank commander for deep search ahead loitering ammunition will also be available in tank. The trials should be completed by in late 2023. It is initially planned to build 50 Tanks in first phase and followed another 250 more in second phase. It is expected that sby mid 2024, Zorawar, the first indigenous Mountain tank will be operating across Indus in Eastern Ladakh.
Courtesy: https://defenceinfo.com/zorawar-the-mountain-tank/
Rate this Article
Post your Comment