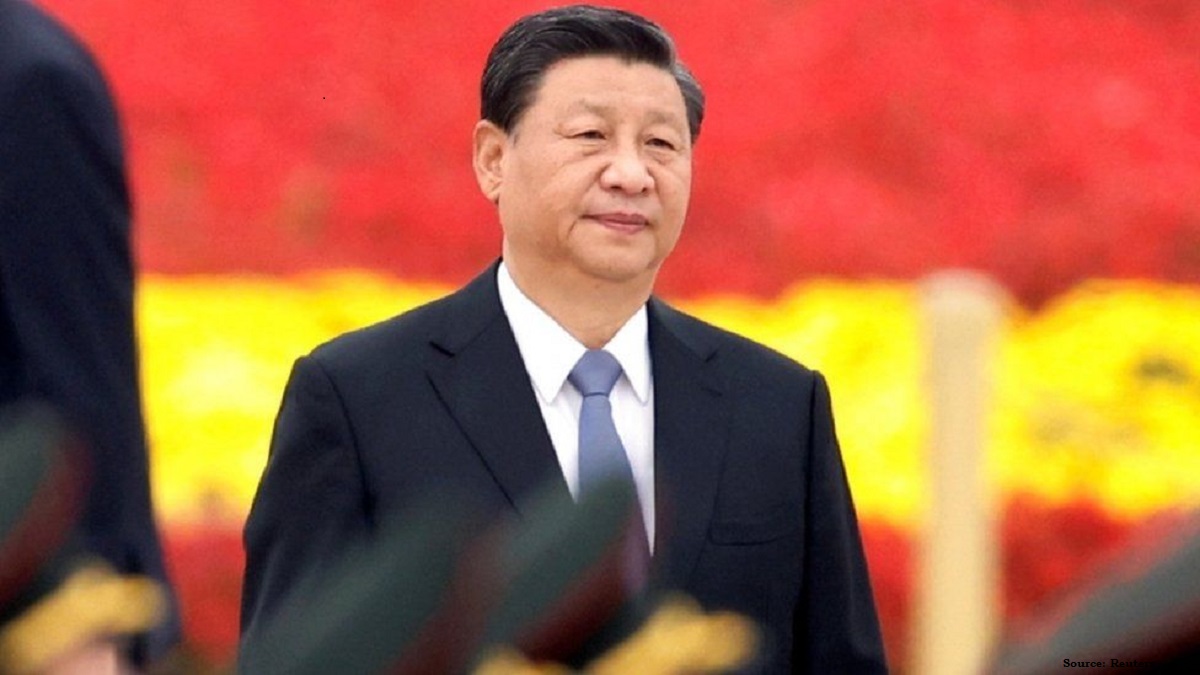 Amid the ongoing Ukraine conflict, Chinese President Xi Jinping delivered the keynote speech at the annual Boao Forum for Asia (BFA) conference on April 21, 2022. Initiated by 25 Asian countries and Australia, and modeled on the World Economic Forum (WEF), BFA is a non-profit organization that hosts high-level forums for leaders from government, business and academia in Asia and other continents to share their vision on the most pressing issues in the region and the world at large. Its name comes from Boao town, in China's southern Hainan province, which has been the permanent venue for its annual conference since 2002 – similar to Davos as the permanent venue for the WEF.
The theme for BFA 2022 was: 'The World in COVID-19 & Beyond: Working Together for Global Development and Shared Future'. Xi Jinping's keynote address was titled 'Rising to Challenges and Building a Bright Future Through Cooperation'. Xi unveiled China's Global Security Initiative (GSI) as part of his address. Highlights of his talk are as under:
The pandemic has still not abated but new traditional security risks are affecting economic recovery. Climate change is hardly addressed but new issues like digital governance need attention.
The biggest strength comes from cooperation and the most effective way is through solidarity; as the global community is doing in responding to COVID-19, boosting global recovery and development.
Global cooperation is needed to build an open world economy and promote balanced, coordinated and inclusive global development; people-centered approach and due attention to pressing needs of developing countries.
Cold War mentality and hegemon power politics would wreck global peace, and bloc confrontation would exacerbate security challenges in the 21st century. To promote global security, China proposes following Global Security Initiative:
Stay committed to the vision of common, comprehensive, cooperative and sustainable security, abide by the UN Charter, reject Cold War mentality, oppose unilateralism, and say no to group politics and bloc confrontation.
Uphold principle of indivisible security, oppose the pursuit of one's own security at the cost of others' security and resolve differences and disputes through dialogue and consultation.
Oppose wanton use of unilateral sanctions, long-arm jurisdiction and cooperate on regional disputes and global challenges like terrorism, climate change, cyber-security and bio-security.
Global cooperation required to tackle global governance challenges.
Unilateralism and excessive pursuit of self-interest are doomed to fail, as will attempts to forge "small circles" or stoke conflict and confrontation along ideological lines. The requirement is to uphold multilateralism and safeguard the international system with the UN at its core and underpinned by international law.
Referring to Asia, Xi said: ensure Asia's peace and stability as in the Five Principles of Peaceful Coexistence and the Bandung Spirit, first advocated by Asia; vigorously advance Asian unity with indivisible security as the important principle and building a security community; cement ASEAN centrality in the regional architecture.
The blueprint for China's future development will be drawn in the upcoming 20th National Congress of China's Communist Party.
Fundamentals of the Chinese economy remain unchanged. China will remain committed to reform and opening-up. This will include implementation of RCEP in full, concluding "high-standard" FTAs with more countries and regions, and work for joining the Comprehensive and Progressive Agreement for Trans-Pacific Partnership (CPTPP) and the Digital Economy Partnership Agreement (DEPA).
Analysis
The GSI enunciated by Xi is in backdrop of the Ukraine conflict, the Quad and the US-China tussle in the Indo-Pacific, as well as world domination. Therefore, Xi mentioned sanctions, unilateralism, use of force (instead of dialogue), and the US-West furthering their own interests in the Ukraine conflict disregarding all else. The bit about bio-security is not only because of the pandemic but more due to Russia coming across Pentagon-funded bio-labs in Ukraine researching, developing and storing pathogens, and similar bio-labs in multiple countries,
As for the Quad and AUKUS, there is no cause for China to be anxious at this point of time; Quad in its present form is not a military alliance and arming of Australia under AUKUS is a decade plus away. Moreover, establishment of a Chinese military base in Solomon Islands is inevitable, notwithstanding the denial by both countries. But yes, China would be concerned if the US manages to expand the Quad and gets it into some sort of formal alliance, though this is quite unlikely.
Asian solidarity and Asian security architecture are good ideas but how is this possible with China's illegal territorial claims in multiple countries, blatant encroachments on foreign lands and the aggression in Eastern Ladakh during 2020? Isn't China stupid to expect India to forget this and move on, as China has been hinting? Showing no intention to settle its border with India, how does Beijing expect India to join an Asian security architecture in which China is a major country?
China Flouts What It Preaches
Xi has talked about unilateralism and international norms, but this is what China has been practicing both in the East and South China seas and across the Himalayas. Isn't making illegal territorial claims unilateralism? What about militarization of the South China Sea and establishing dual-use villages in India, Nepal and Bhutan as staging areas for the PLA?
What about flouting UNCLOS and global norms? What about refusing to obey the ruling of the International Court of Justice (judicial organ of the United Nations) in favour of the Philippines with regard to a territorial claim by China? How is then Xi talking about abiding by the UN Charter?
Resolving issues through dialogue instead of using force is good but China has consistently practiced the opposite, in addition to cyber attacks to further its own national interests. Same goes for bio-warfare – release of the Wuhan Virus, even though China avoided blame in connivance with Tedros Ghebreyesus, Director General, World Health Organization?
The illegal and arbitrary use of sanctions by the US over decades, as well as Western sanctions in the ongoing Ukraine conflict are bad which have adversely affected the global economy, poorer nations being worst affected. But China also has been using economic terrorism, in addition to knowingly debt-trapping countries, examples of which is the economic mess in Sri Lanka, Pakistan and some African countries.
Xi must be applauded for the joke he cracked about cooperation required in combating terrorism. China has been actively promoting terrorism in India itself and in conjunction with Pakistan. Besides, China has developed powerful proxies in Myanmar in terrorists organizations and has armed them well.
Conclusion
China turned rogue years back; defying global norms and conventions, with its illegal territorial claims and actions causing constant troubles. China has been using both kinetic and non-kinetic means in pursuit of world domination; physical aggression, covertly infiltrating governments around the world and institutions, furthering strategic aims through its Belt and Road Initiative, debt-trapping nations, economic intimidation, cyber-attacks, political warfare, weaponizing water and rare earths, you name it.
Finally, China never follows what Xi just preached. Will Beijing change course for the good when faced with the US-NATO ganging up against the China – sanctions and what not? It does not appear likely in the current context.
Rate this Article